Our Legends
We have been building cars with true lovers for more than 100 years: fast, with a character and an unmistakably Italian style. We will be bringing to Goodwood a selection of legends from our history, because we know that fans are the true protagonists of the Festival.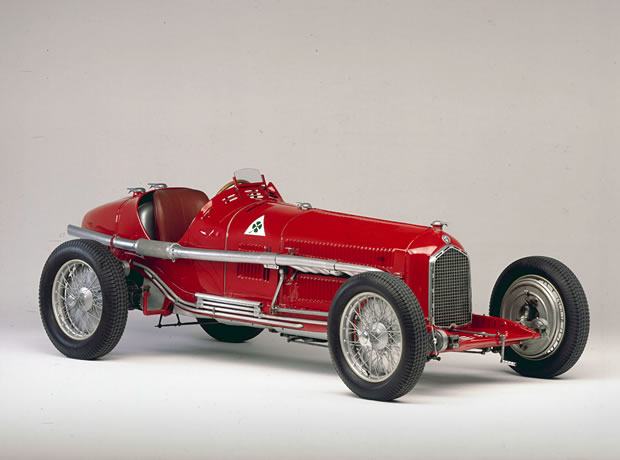 Gran Premio Tipo B 'P3'
Vittorio Jano's straight-eight masterpiece dominated GP racing in the early 1930s with drivers like Nuvolari, Varzi, Caracciola, Chiron and Moll. Nuvolari gave it a glorious swansong at the German Grand Prix in 1935, beating both Mercedes-Benz and Auto Union on their home track.
Anticipating a German victory, the organisers didn't have a recording of the Italian national anthem – but Nuvolari had brought his own copy!
1932
Engine: In-line 8, 2654cc twin cam, twin supercharger Power: 212 bhp @ 5600 rpm Top Speed: 144 mph
6C 3000 CM
The engine in the 6C 3000 CM was based on the previous 3 litre in-line 6 created for the 6C 3000 prototype but with increased capacity and power.
The coupé version of this model finished in 2nd place at the 1953 Mille Miglia, driven by Juan Manuel Fangio.
The spider version was the winner of the first "Gran Premio Supercortemmaggiore", race at Meran in 1953 again driven by the Argentine champion.
1953
Engine: In-line 6, 3495cc, twin cam
Power: 271 bhp @ 6500 rpm
Top Speed: 156 mph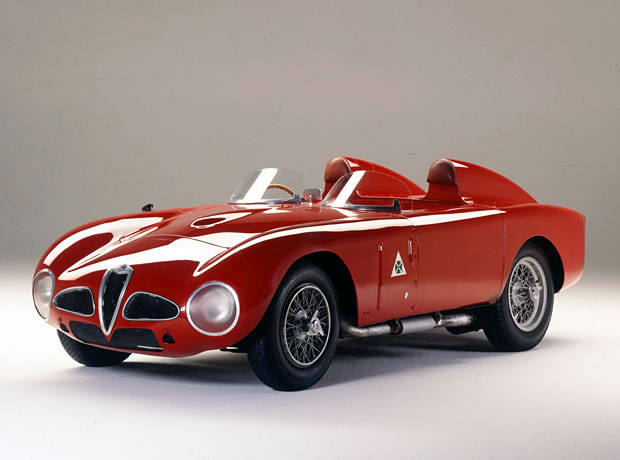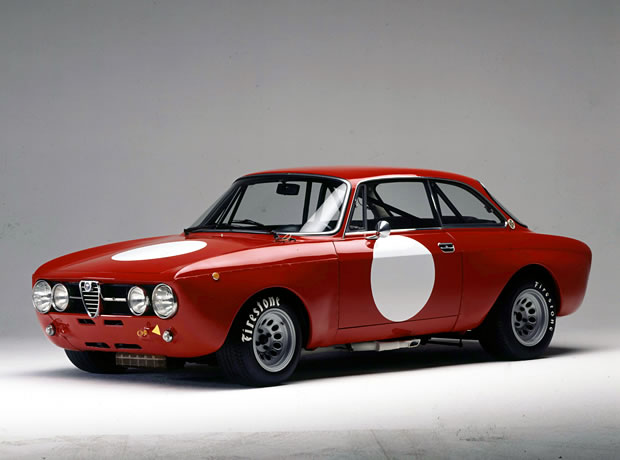 1750 GT AM
The Bertone-designed coupé based on the 105-Series Giulia is one of the most iconic of all Alfa sports cars.
This example was prepared by Autodelta for the European Touring Car Challenge.
It features the in-line twin-cam four of the US market version with Spica indirect fuel injection, hence the 'AM' in the model name.
1970
Engine: In-line 4, 1985cc, twin cam, twin spark, "Spica" indirect injection
Power: 217 bhp @ 7500 rpm
Top Speed: 144 mph
GTA 1300 Junior
165 horsepower from a 1300cc engine represented advanced race engineering by the standards of the early 1970s, which explains why the amazing GTA 1300 Junior won the European Touring Car championship in both 1971 and 1972.
Like the 1750 GT, this model is an evolution of the original 1600cc Giulia coupé.
1972
Engine: In-line 4, 1290cc twin cam, twin spark
Power: 163 bhp @ 8200 rpm
Top speed: 138 mph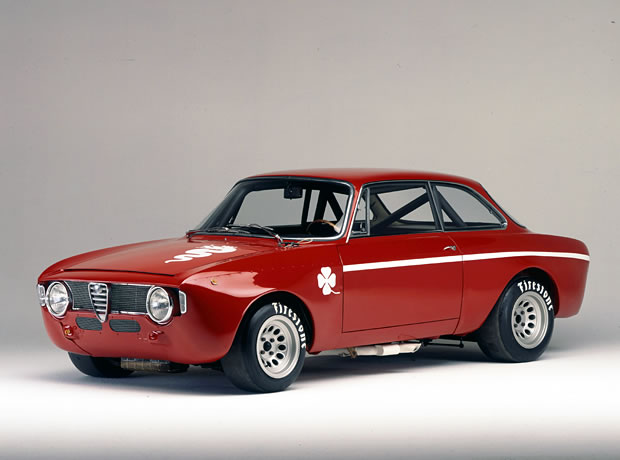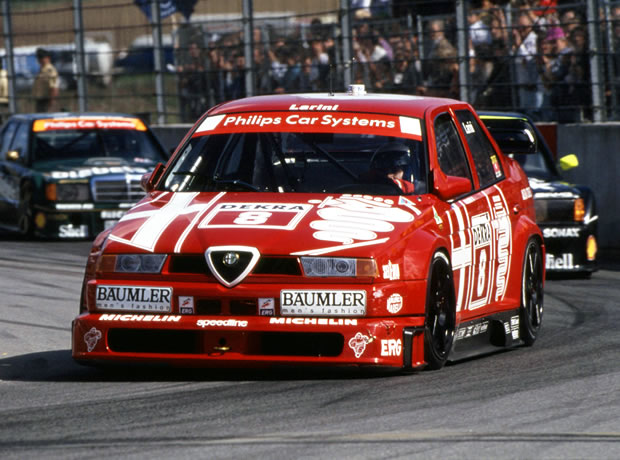 155 V6 TI DTM
This Deutsche Touren-wagen Meistershaft (DTM) 155 V6 has the distinction of being the first Alfa Romeo racing car to feature four-wheel drive.
Driven by Nicola Larini, the 2.5-litre V6 155 won 10 out of the 20 races and took the 1993 DTM Championship.
1993
Engine: V6-60°, 2498cc, 24 valves
Power: 444 bhp @ 12000 rpm
Top speed: 156-188 mph