Alfa Exhibition
Every year the Alfa Romeo pavilion claims the attention of those who crave for cars. At the 2012 edition, the Alfa Romeo range will be sided by the Giulia and the 8C Spider, that will show how tough it is at the Supercar Paddock.
An icon was born,
half a century ago.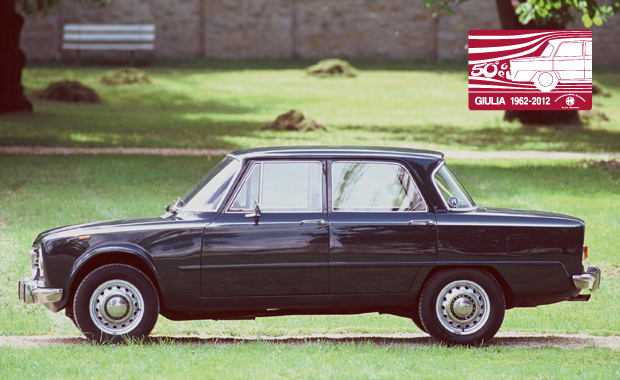 When the first Alfa Romeo Giulia rolled out of the factory in 1962, it was nicknamed as "designed by the wind".
Its aerodynamic outline was instantly recognized and became the distinctive mark of a car that has "dressed up" in many ways – from sporty to city car – has stood out both on raceways and on the road, and reached in 1977 the major milestone of one million units manufactured.
A Giulia Sprint Speciale will side current-range models at the Alfa Romeo pavilion in Goodwood, symbolizing the ties between legends of the past and legends of the future.
Giulia SS Prototype
This Giulia SS prototype was designed by Bertone in 1965 and was intended to replace the Giulia Sprint Speciale, but unfortunately never made it to series production.
The design of this gran turismo concept set the style for Italian sports cars of the 1970s.
1965
Engine: In-line 4, 1570cc, twin cam
Power: 110 bhp @ 6500 rpm
Top Speed: over 125 mph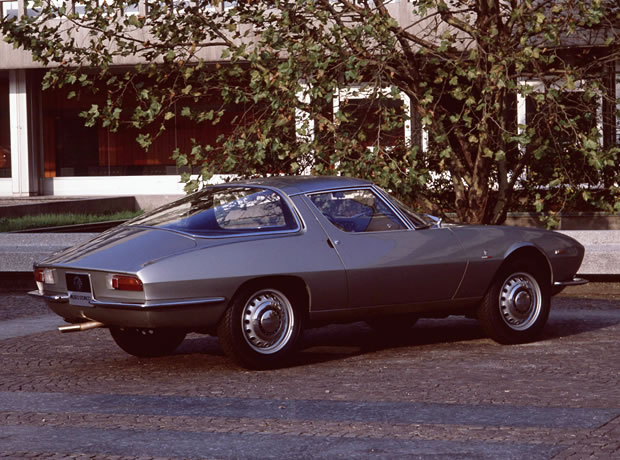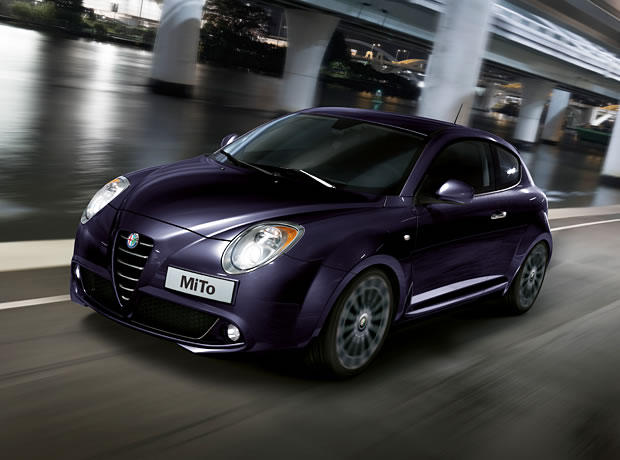 MiTo 875cc TB TwinAir 85 bhp Sprint
Alfa Romeo's sporty supermini is now available with the International Engine of the Year 2011 – an amazing 875cc twin-cylinder turbo with variable intake valve technology.
Frugal yet fun, the TwinAir's 145 Nm of torque delivers rewarding levels of performance, yet at 98 g/km it's zero rated for road tax and congestion charge.
Engine: 2-cylinder 875cc TwinAir
Power: 85 bhp @ 5500 rpm
CO2: 98 g/km
BIK: 10%
Giulietta 1.4 TB MultiAir 170 bhp ALFA TCT Lusso
Alfa Romeo's stylish five-door safest in class hatchback features world-leading engineering, offering both performance and fuel efficiency.
The award-winning 1.4 TB MultiAir engine and ALFA TCT dry dual-clutch transmission powers the Giulietta from 0 to 62 mph in 7.7 seconds yet delivers 54.3 mpg combined.
Engine: 1368cc 4-cylinder turbo with MultiAir technology
Power: 170 bhp @ 5500 rpm
Top speed: 135 mph
BIK: 15%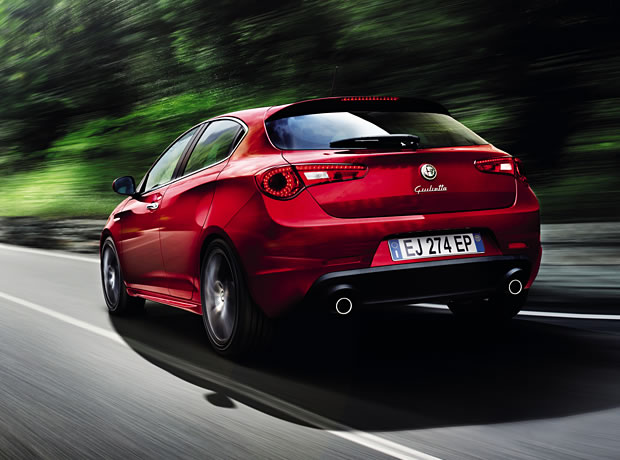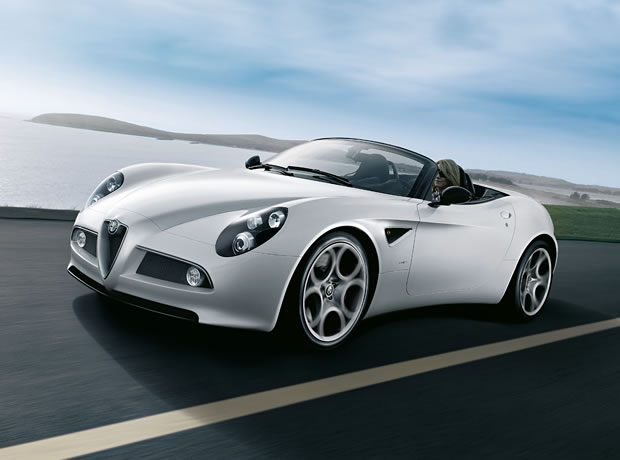 Alfa 8C Spider
Derived from the much sought after 8C Competizione, the Alfa 8C Spider was limited to a production run of 500 examples.
Featuring sensational carbon-fibre bodywork and a 4.7 litre engine – delivering 450 bhp and a top speed of 181 mph.
Engine: 90-deg. cross-plane 4.7 litre V8
Displacement: 4691cc
Power: 450 bhp
Acceleration 0-62 mph: 4.5 secs
Top speed: 181mph